Celebrating Excellence: First Annual Graduation and Academic Award Ceremony at NGS Gujranwala Campus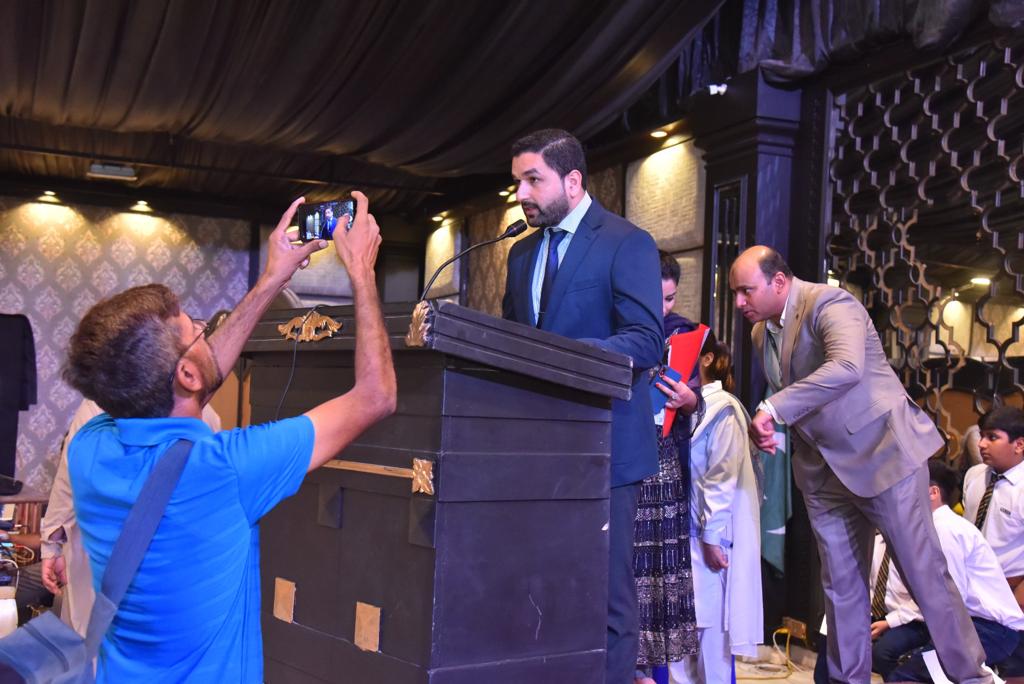 A momentous occasion unfolded at NGS Gujranwala Campus as we celebrated the culmination of hard work, dedication, and academic achievement at our First Annual Graduation and Academic Award Ceremony. 🎓🌟
🏆 The stage was set to honor our bright graduates and recognize the outstanding achievements of our students. It was a day filled with pride, joy, and a sense of accomplishment.
🌟 At NGS, we believe in celebrating not just the destination, but also the journey. Our students have shown resilience, determination, and a thirst for knowledge, and their success is a testament to their unwavering commitment to excellence.
👏 Congratulations to all our graduates and award recipients! Your achievements are a source of inspiration, and we have no doubt that you will go on to achieve even greater things in the future.
We would like to express our gratitude to the dedicated teachers, supportive parents, and the entire NGS community for being part of this incredible journey. Together, we have created an environment where dreams are nurtured, and futures are shaped.
Here's to the bright futures of our graduates and to many more successful journeys at NGS Gujranwala Campus! 🎉🌟👩‍🎓👨‍🎓 #NGSGujranwala #GraduationDay #AcademicAchievement #ProudMoment #NGSCommunity #ExcellenceInEducation #BrightFutures #NGSEducation #AwardCeremony
https://ngspreschool.com/wp-content/uploads/2023/09/PHOTO-2023-09-26-13-32-24.jpg
684
1024
ngspreschool
https://ngspreschool.com/wp-content/uploads/2023/06/logo-300x103.png
ngspreschool
2023-09-26 09:13:45
2023-09-26 10:14:51
Celebrating Excellence: First Annual Graduation and Academic Award Ceremony at NGS Gujranwala Campus